Meeting increased demand from within the agriculture sector, as agricultural plastic manufacturers we produce and supply a wide variety of advanced, high-performance, vacuum-formed plastic components specifically for the agricultural market.
Clients benefit from our extensive, up-to-date knowledge of new materials and many years' experience of producing plastic vacuum-formed products for other sectors. This enables us to offer them vacuum-forming as a viable, cost-effective alternative for products which, ordinarily, would be injection moulded, thus incurring additional expense.
With a strong customer base and many years of experience in agricultural parts manufacturing, we supply a wide range of different machines and consumable products to meet our customers specific requirements.
For more information about our agricultural parts manufacturing process or to arrange a free consultation to discuss your requirements, please contact Ansini today on 01623 812333 or email info@ansini.co.uk.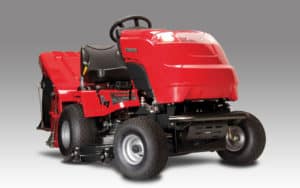 Our experience in agricultural parts manufacturing means we can produce an extensive range of mouldings and products including:
Ride-on lawnmower panels
Machinery parts and spares
Tractor interior and exterior body mouldings
Hydroponics growing kits
Irrigation systems
Propagators
Compost bins