Ansini produce plastic light display inserts, money shoots and coin collection boxes for some of the UK's leading manufacturers.
With many years of experience in industrial parts manufacturing, we can assist you with choosing the correct material and can manufacture parts to an industrial scale.
As industrial plastic component manufacturers, we have state-of-the-art facilities and machinery which includes large sheet fed vacuum forming machines and 5 Axis CNC routing Machines and can provide precise trimming, ultrasonic welding and professional assembly.
For more information about our industrial parts manufacturing process, read our Complete Guide to Vacuum Forming or arrange a free consultation to discuss your requirements, call us on 01623 812333 or email info@ansini.co.uk.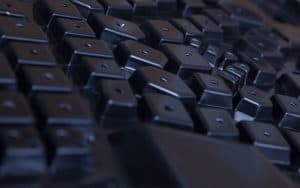 Our experience in industrial parts manufacturing means we can produce a wide range of products including:
Gambling and arcade machine internals
Garage door window inserts
Machine covers and panels
Fire extinguisher stands
Health and safety equipment
Drawer and cabinet fittings
Educational and learning aids