Ansini has wide-ranging experience and expertise in the design, development and procurement of prototype tools, moulding tools and assembly jigs and fixtures. For clients looking to be more creative with their products, we provide 5-Axis CNC router tooling, which enables increased design complexity and enhanced finishing. 
In addition to producing cost-effective prototype tooling for existing products, we also work from customer designs to create prototype tools and jig manufacturing for the initial development of vacuum formed mouldings and CNC trimmed products.
Our main prototype tooling services include:
Prototype tooling development
Plastic vacuum forming mould tools
Experienced outsourcing and project management
Utilisation of existing tooling when resourcing
5 Axis router jig manufacturing
MDF – very low volume and prototyping
Resin – for low to medium volume
Aluminium – high volume and complex applications
For more information about our prototype tooling and jig manufacturing services or to arrange a free consultation to discuss your requirements, please contact Ansini today on 01623 812333 or email info@ansini.co.uk.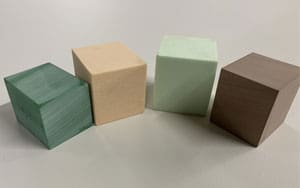 Tooling Materials
Tooling is available in a number of materials, including light grade modelboard for very low volume or prototyping, high grade modelboard for low to medium volume and aluminium for high volume and complex applications.
More specialist tooling, including water-cooled solutions, can also be sourced via a number of highly experienced Ansini partners.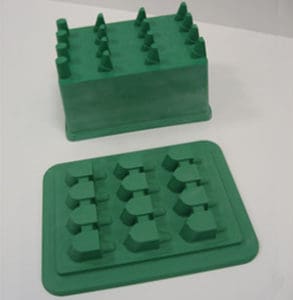 Prototype Tooling
Prototype Tooling can be a cost effective solution when it comes to creating complex and sophisticated moulds.
Our Prototype tooling service is a great opportunity for you to test the functionality of a component in low volumes.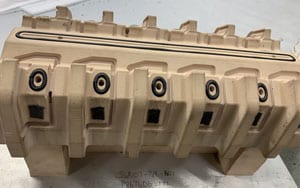 Jig Manufacturing
What is a Jig?
A Jig is a manufacturing tool that guides and supports the component, this also creates components that can be repeated and interchangeable; they're also used to produce components with the highest of accuracy.
Jigs and fixtures are used to create precise parts that are interchangeable. To ensure components are accurate, most components are manufactured in large amounts, this ensures parts are not only identical in appearance and function but by using this process, time and money can be saved through the reduction of human error.
The benefits of Jigs
By using jigs and fixtures the manufacturing process can be sped up without compromising on accuracy or quality of the components being created.