Ansini has wide-ranging experience and expertise in the design, development and procurement of prototype tools, moulding tools and assembly jigs and fixtures. For clients looking to be more creative with their products, we provide 5-Axis CNC router tooling, which enables increased design complexity and enhanced finishing. 
In addition to producing cost-effective prototype tooling for existing products, we also work from customer designs to create prototype tools and jig manufacturing for the initial development of vacuum formed mouldings and CNC trimmed products.
Our main prototype tooling services include:
Prototype tooling development
Plastic vacuum forming mould tools
Experienced outsourcing and project management
Utilisation of existing tooling when resourcing
MDF – very low volume and prototyping
Resin – for low to medium volume
Aluminium – high volume and complex applications
Read our Complete Guide to Vacuum Forming for more information on the process behind producing our tool moulds.
What is Tooling?
Tooling is the process of designing and manufacturing necessary tools for the mass production of product components. There are a variety of tool types such as jigs, prototype tools and production tools.
Materials Used in Tooling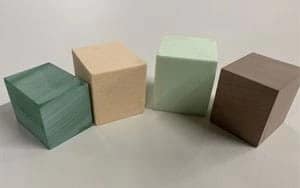 Tooling is available in a number of materials, including:
Light grade model board – for very low volume or prototyping.
High grade model board – for low to medium volume.
Aluminium – for high volume and complex applications.
More specialist tooling, including water-cooled solutions, can also be sourced via a number of highly experienced Ansini partners.
Make to Print
Make to print plastic components are where they are designed, materials specified and tested by your company. The supplier only becomes involved solely to manufacture the products to the specification requested and will have no other input on the design or testing of the plastic components.
The make to print process is suitable for a variety of plastic parts which can range from small mass produced pieces to larger, more unique projects. Our make to print parts can be manufactured through the vacuum forming or thermoplastic forming process.
Furthermore, our make to print plastic components are finished to a high standard by one of our eight, industry-leading, Maka 5 Axis CNC machines which can meet even the most complex machining and trimming requirements.
Prototype Tooling
Prototype Tooling can be a cost effective solution when it comes to creating complex and sophisticated moulds.
Our Prototype tooling service is a great opportunity for you to test the functionality of a component in low volumes.
What is Prototype Tooling?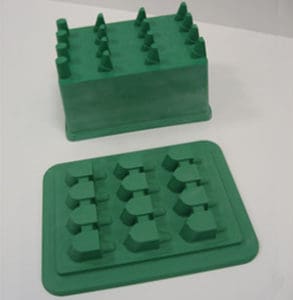 Simply put, production tooling is usually considered if you require a much higher volume of components or parts and the design is fixed and signed off.
Prototype tooling is also useful if you need to test the functionality of your component before you move on to the production side of things, where this would involve much larger volumes of components being made.
Therefore prototype tooling is more suited if you need samples or only parts of a complete product. As part of prototype tooling, factoring in the possibility of a component being altered or changed is usually part of the testing process, which should be identified early before going forward with a final product.
Hard Tooling vs Soft Tooling
Aside from the main points we've covered above in terms of testing and manufacturing volumes, the production quantity is also considered slightly differently between the two.
A prototype (soft) tool will usually only be manufactured to be used once or twice with minimum parts being manufactured from the tool on each occasion. Due to this it is a much lower cost than production tooling.
Production (hard) tooling is to be used where the design is mostly fixed and repeatable runs are required, often the tool will see out the lifetime of the part manufactured.
Naturally when working with us here at Ansini, we will go through all the processes available to identify the financial opportunities for your mouldings, which will be most cost effective to you.
Benefits of Prototype Tooling
Prototype tooling allows you to optimise resources by developing a proof of concept which can be used to determine if the current version of the product is reader to be introduced to the market. Soft tooling also allows for the identification of mistakes and faults before product launch saving you time and money by reducing the risk of recalls and expensive redesigns in the production material. Additionally, lower costs per part in small production runs allows for pre-market testing for less before committing to a robust part for mass manufacturing, this reduces the overall cost of introducing the product to market.
Jig Manufacturing
What is a Jig?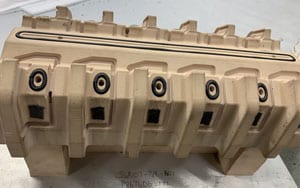 A Jig is a manufacturing tool that guides and supports the component, this also creates components that can be repeated and interchangeable; they're also used to produce components with the highest of accuracy.
Jigs and fixtures are used to create precise parts that are interchangeable. To ensure components are accurate, most components are manufactured in large amounts, this ensures parts are not only identical in appearance and function but by using this process, time and money can be saved through the reduction of human error.
The benefits of Jigs
By using jigs and fixtures the manufacturing process can be sped up without compromising on accuracy or quality of the components being created.
If you would like to learn more about Jig manufacturing, be sure to check out our Guide to Jig Manufacturing and the jig manufacturing process.
For more information about our prototype tooling and jig manufacturing services or to arrange a free consultation to discuss your requirements, please contact Ansini today on 01623 812333 or email info@ansini.co.uk.