Ansini's capabilities in the area of product assembly and finishing are extensive, providing the widest range of options for total solution packages. Whether using in-house expertise or that of trusted external partners, we can offer the following services.
Make to Print
Make to print plastic components are where they are designed, materials specified and tested by your company. The supplier only becomes involved solely to manufacture the products to the specification requested and will have no other input on the design or testing of the plastic components.
The make to print process is suitable for a variety of plastic parts which can range from small mass produced pieces to larger, more unique projects. Our make to print parts can be manufactured through the vacuum forming or thermoplastic forming process.
Furthermore, our make to print plastic components are finished to a high standard by one of our eight, industry-leading, Maka 5 Axis CNC machines which can meet even the most complex machining and trimming requirements.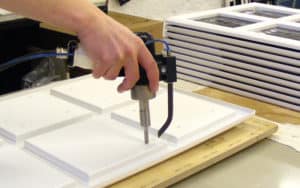 Ultrasonic Welding
This secure, ultrahigh frequency method of welding vacuum-formed product is ideally suited to the complex assembly of a common material, particularly where moulding is not possible in one mould run. For example, the inclusion of mounting brackets to plastic mouldings, which can be achieved without any deformation in aesthetic form to the A face.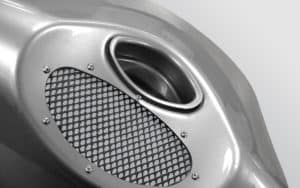 Adhesive Bonding
This is used where vacuum-formed assemblies require the use of adhesive bonding, alloy and steel components, non-mechanical fixings including foam, leather or fabric-based materials. The adhesive used is determined by a number of key factors, including temperature, chemical strength, UV stability and environmental concerns.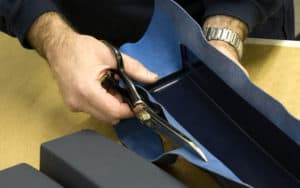 Leather and Fabric Trimming
For the finishing of fabric and leather-based materials we have our own dedicated team of skilled and highly experienced pattern makers and overlockers, with particular expertise in interior products and assemblies for use in the aerospace and automotive sectors. A water-based, environmentally-friendly adhesive system, which is used extensively within the aerospace industry, is used for placing a decorative surface finish on fabric or leather-based materials.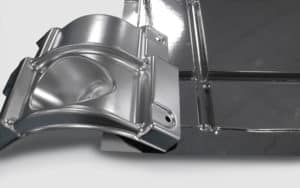 Painting, Chroming & Metalising
Through our trusted external partners, we are able to offer a managed outsourcing service for the application of specialised finishes on to plastics, including colour-coding, chroming, metalising and screen printing.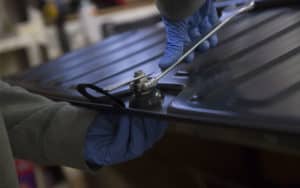 Product Assembly and Kit Build
Working within your specified requirements, and using a combination of added-value services, we are able to offer a complete finished product by way of a kit of parts, partial or sub-assembly or a total finished assembled product.