Meeting increased demand from within the agriculture sector, as agricultural plastic component manufacturers we produce and supply a wide variety of advanced, high-performance, vacuum-formed plastic components specifically for the agricultural market.
Plastic for Agriculture
Plastics have many uses for agricultural purposes. Agriculture plastics are used for products such as greenhouses, low tunnels, silage, and many more purposes within the sector.
Clients benefit from our extensive, up-to-date knowledge of new materials and many years' experience of producing plastic vacuum-formed products for other sectors. This enables us to offer them vacuum-forming as a viable, cost-effective alternative for products which, ordinarily, would be injection moulded, thus incurring additional expense.
With a strong customer base and many years of experience in agricultural parts manufacturing, we supply a wide range of different machines and consumable products to meet our customers specific requirements.
For more information about our agricultural parts manufacturing process or to arrange a free consultation to discuss your requirements, please contact Ansini today on 01623 812333 or email info@ansini.co.uk.
Materials used for agriculture plastics
Polyethylene (PE) – Polyethylene is commonly used for plastic mulch within the agriculture industry. This material is ideal for this purpose due to its strength, flexibility, low cost of production meaning the final product is more affordable for the consumer.
Polycarbonate (PC) – Polycarbonate is an excellent replacement for glass in greenhouses due to its rigidity and strength. This material can even have UV-filtering properties to ensure that the crops receive optimal amounts of sunlight.
Polypropylene (PP) – Polypropylene is an extremely versatile material used for many water resistant applications within agriculture such as silage. Using this material can ensure that livestock feed remains fresh for as long as possible.
Polyvinyl Chloride (PVC) – PVC is ideal for agricultural uses such as piping for irrigation systems due its corrosion resistance and strength, allowing crops to remain properly watered and cared for.
Thermoforming & the Agricultural Sector
Thermoformed plastic parts are ideal for agricultural applications due to their long lasting and hard wearing properties which makes them suited to long, difficult outdoor work.
Large equipment and parts are a necessity in agriculture and the thermoforming process can easily accommodate these larger parts and components as well as smaller applications. This versatility enables thermoforming to be the process of choice for agricultural businesses along with the high quality finish that it provides.
Why Choose Ansini for Agriculture Plastic?
Environmental Commitment
100% of all waste plastic generated at Ansini is recycled. As we are agriculture plastic manufacturers, we're able to minimise material waste costs and offer you even more competitive rates – with no need to pay for anything that ends up in the recycling bin.
Reflecting our innovative approach to both lean manufacturing and environmental issues, a proportion of the waste plastic we produce is converted into Ansini Spiral Tree Guards, which protect vulnerable saplings from pests and systemic herbicides.
Exceptional Quality
Our quality assurance team oversees a programme integrated into continuous development, testing, and production. When services and products are sub-contracted we verify that any parties involved are issued with a specification for compliance and meet our quality standards.
Accredited
To further our promise of quality, we are ISO 9001:2015 accredited. Our quality management system assures you that our products will meet and exceed your quality requirements.
For more information about our agriculture plastic services which include, Vacuum Forming, Thermoforming, and CNC Machining. Get in touch today on 01623 812333 or email info@ansini.co.uk to arrange a free consultation to discuss your requirements.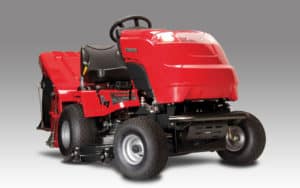 Our experience in agricultural parts manufacturing
We can produce an extensive range of mouldings and products including:
Ride-on lawnmower panels
Machinery parts and spares
Tractor interior and exterior body mouldings
Hydroponics growing kits
Irrigation systems
Propagators
Compost bins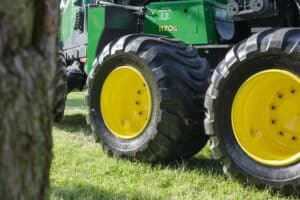 Agriculture Machinery & Thermoforming
One of the main advantages specifically suited to the agricultural sector  is the versatility offered by various plastics such as polycarbonate and ABS. The range of plastics available means that several parts can be produced from certain plastics suited to a specific application.
Read more on Agriculture Machinery & Thermoforming.