Ansini design, manufacture and assemble a wide range of components and products for many companies operating in the fast-growing leisure sector.

Although many new concepts within the leisure industry are pushed towards the injection moulding process, we have demonstrated time and time again the versatility of vacuum forming in the leisure parts manufacturing process – often taking a client's concept, originally designed as an injection-moulded assembly, and producing the product solely using vacuum forming.
We can not only help product designers to reduce their costs, but deliver a much better looking product as small adjustments can be to our machine programmes to get the desired result rather than making expensive tool modifications.
We undertake leisure parts manufacturing for a wide range of businesses, from gaming and casino machines, coffee machines and sports equipment to the beauty and cosmetics industries and everything else in between.
For more information about our leisure parts manufacturing process or to arrange a free consultation to discuss your requirements, please contact Ansini today on 01623 812333 or email info@ansini.co.uk.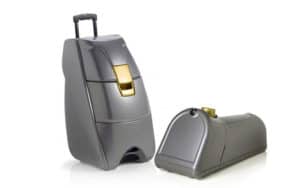 Fake Bake Spray Tan Station
Fake Bake UK wanted to revolutionise the spray tan market with the development and launch of a ground breaking application system. Working closely with their product design and engineering consultancy, 4C Design, we brought about significant cost savings by manufacturing the whole project using plastic vacuum forming, as opposed to the consultancy's original idea of using injection moulding.
We also helped 4C Design realise their concept by manufacturing and assembling a bill of materials, of close to a 100 parts, into a more atheistically pleasing product. With this a being a new concept, vacuum forming was an ideal choice, as any subtle changes could be made by small adjustments to machine programmes, rather than going to great expense making costly tool modifications.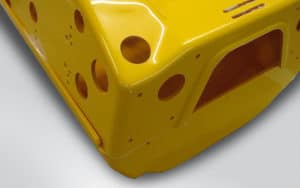 Other examples of projects undertaken by Ansini within the leisure sector include:
Canoe seating
Diving equipment
Playground equipment
Gym equipment
Beauty and cosmetics products and packaging
Coffee and Vending Machines
Sewing Machines