Ansini are specialist plastic auto parts manufacturers and specialise in products made from vacuum formed mouldings.
We have proven expertise in automotive plastic parts manufacturing and we can create products and components for all types of vehicles and brands. Our vacuumed formed vehicle parts are suitable for family cars, sports cars, commercial vehicles, motorbikes, taxis, and caravans.
Our automotive vacuum-formed components can be part-finished for sub-assembly by our clients, or we can supply completed products with fixings and fittings, all assembled in-house by our automotive-approved assembly team.
As experienced automotive plastic part suppliers, we understand your requirements and we ensure that all of our vacuum formed auto part components will adhere to the latest industry standards. Furthermore, Ansini are ISO 9001 accredited for quality management, which ensures that all our plastic car and automotive parts and products are of the highest quality and reach the customer in perfect condition.
If you'd like to learn more about vacuum forming, how it works and the benefits, read our Complete Guide to Vacuum Forming.
If you're looking for reliable and precise automotive plastic part manufacturers, Ansini are here to help! To arrange a free initial consultation, or to discuss your requirements, please contact Ansini today on 01623 812333 or email info@ansini.co.uk.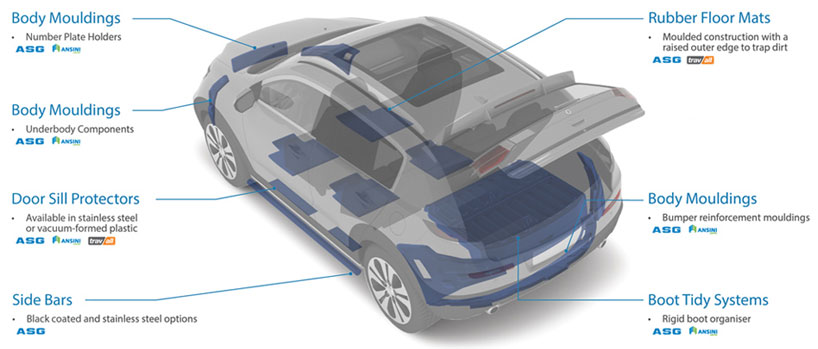 Examples of vacuum formed automotive components by Ansini include: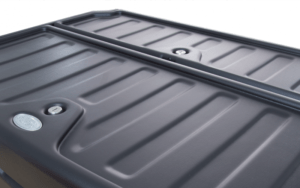 Boot Liners/Storage Systems
All our automotive boot liners/storage systems are made to print using our vacuum forming process and are an effective solution for protecting from every day wear and tear as well as absorbing vibrations and reducing road noise; especially when driving without a parcel shelf.
Under-Chassis mouldings and panels
We can vacuum form a variety of automotive parts including under chassis mouldings and panels which are suitable for a range of vehicles and are designed to protect areas that are likely to suffer from general wear and tear.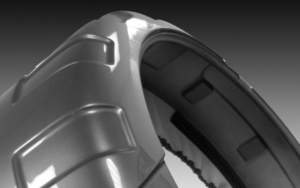 Spare wheel covers
Moulded spare wheel covers can be manufactured in a variety of shapes and sizes to meet your individual needs and are available in a wide range of colours, which is particularly useful if a vehicle has a specific colour scheme.
Interior vehicle panels and trimmings
As with all our external automotive components, our plastic interior vehicle panels and trimmings are manufactured from strong plastic, allowing them to withstand the general wear and tear the interior of a vehicle faces. Our plastic panels and trimmings are also made to print allowing each component to be manufactured to your exact specifications.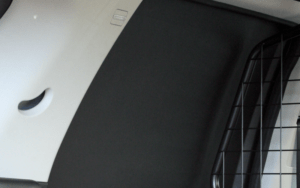 Window blanking panels
We manufacture our window blanks from tough ABS plastic, which can be CNC cut from a single sheet or through plastic vacuum forming and CNC finished. Our plastic window blanks also come in a range of colours and thicknesses depending on your specific requirements.
You might be interested in: The Best Plastics for Vacuum Forming
Motorcycle fairings
Here at Ansini we can also manufacture a variety of hugger type motorcycle fairings. All our vacuum formed motorcycle fairings are manufactured from rigid virgin ABS ensuring high impact resistance even at low temperatures.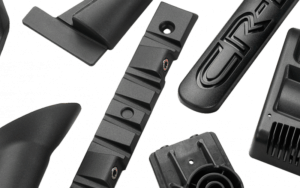 External body mouldings
Our vacuum formed external body mouldings can be produced from virgin ABS, recycled ABS or polypropylene plastic and can include reinforcement brackets and plastic covers to prevent the build up of dirt, ensuring the longevity of the components.
You might be interested in: ABS-and all-round performer but tread carefully
Caravan and motor-home mouldings
As part of our auto part manufacturing service, we are able to manufacture a range of caravan and motor-home mouldings including sinks and shower trays as well as generic finishers. All our caravan and motor-home mouldings are made from robust ABS or Polypropylene plastics to ensure they are suitable for frequent, everyday use.