Ansini provide a complete thermoplastic forming solution to take your product from initial design to finished concept without compromising your ideas to fit in with our approach to working.
We offer flexible and bespoke solutions so whatever the volume or size required, Ansini can deliver cost effective and high quality products from our vacuum and thermoplastic moulding facilities.
Working in a range of sectors including automotive, aerospace and agricultural, we can manufacture parts to an industrial scale and can tailor your custom design to fit our thermoplastic forming process in order to match any customer specification.
The Thermoplastic Forming Process
Our thermoplastic forming process works by heating a sheet of thermoplastic then stretching and manipulating it across a mould to give it the desired shape. Thermoplastic moulding transforms the plastic sheet into a 3-dimensional shape and then the forming process allows the plastic to conform  to its final shape before the product is finished and trimmed. There are many benefits to thermoplastic moulding, such as:
Saving time and money
Reducing waste by creating several finished products from the same material
Can be moulded to any custom design or shape
Quick turnaround time
Can be used in a wide range of applications
For more information about our thermoplastic forming and manufacturing process or to arrange a free consultation to discuss your requirements, please contact Ansini today on 01623 812333 or email info@ansini.co.uk.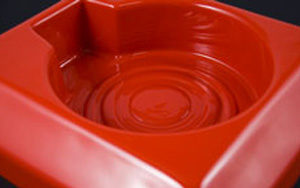 Materials Used in Thermoplastic Forming
There are many different materials that can be used when forming or moulding thermoplastic and the best materials are selected based on the products primary function. Types of plastic used include Acrylic, Polypropylene, Polyethylene, Polyetherimide and PVC.
Any products that require a decorative finish can be manufactured using a pre-printed thermoplastic or can be achieved through post-moulding printing. Whatever the product or specification, we can advise on the best approach to get the most from your design concept by using the most effective process of manufacturing.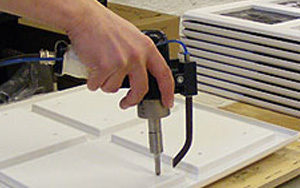 Quality Assurance
Although the core sectors we supply are automotive and aerospace, the same high quality standards are applied across every single product we produce, regardless of the industry. As an ISO 9001:2015 certified company, we streamline our thermoplastic forming process to cut down any unnecessary cost or wastage from the manufacturing process, ensuring that you get the highest quality of product at the most competitive rate.