Ansini is a recognised market leader in the manufacture of plastic vacuum-formed mouldings and assemblies for the automotive sector, including many leading automotive manufacturers. We have proven expertise in automotive parts manufacturing, creating products and components for all types of vehicles, from family cars, sports cars and commercial vehicles to motorbikes, taxis and caravans.
Our vacuum-formed components can be part-finished for sub-assembly by our clients, or we can supply completed products with fixings and fittings, all assembled in-house by our aerospace-approved assembly team.
As experienced automotive plastic manufacturers, we ensure that all vacuum formed components adhere to all the latest standards required by the automotive industry. We are ISO 9001 accredited for quality management, which ensures that all our automotive products are of the highest quality and reach the customer in perfect condition.
For more information about automotive parts manufacturing process or to arrange a free consultation to discuss your requirements, please contact Ansini today on 01623 812333 or email info@ansini.co.uk.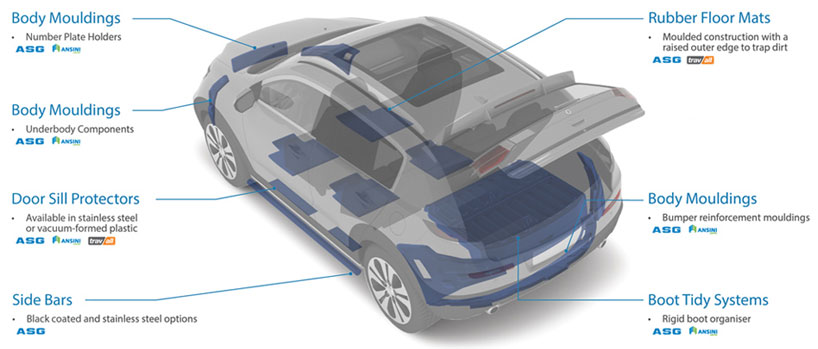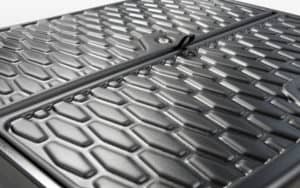 Examples of vacuum formed product manufactured by Ansini include:
Boot liners
Spare wheel covers
Under-chassis mouldings and panels
External body mouldings
Interior vehicle panels and trimmings
Window blanking panels
Motorcycle fairings
Caravan and motorhome mouldings
Headlight components