From simple mouldings to complex plastic assemblies involving multi-process, Ansini has the capability to design and manufacture a wide range of vacuum-formed plastic parts and products suitable for the medical and healthcare sectors.
As plastic medical device manufacturers, we work with the latest industry standard materials and machinery to produce high quality vacuum formed products, tailored to our clients exact requirements. Our experienced design and engineering team can advise on all aspects of the medical parts manufacturing process, ensuring that your design concept becomes a reality.
Working in collaboration with our parent company, ASG, we are able to further extend our medical parts manufacturing capabilities for products in this sector, including tube manipulation, steel and aluminium fabrication, assembly and kit building. Importantly for this sector, ASG is one of only a handful of companies entrusted to apply the exclusive Rilsan® Active anti-microbial coating, which can help control the risk of infection, especially in areas where high standards of hygiene and cleanliness are required.
For more information about our medical parts manufacturing process or to arrange a free consultation to discuss your requirements, please contact Ansini today on 01623 812333 or email info@ansini.co.uk.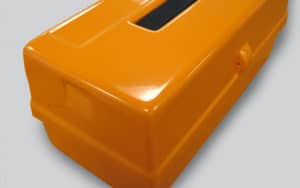 Examples of Ansini's diverse capability in the healthcare and medical sectors include:
Grab rails and handles
Disabled seat mouldings
Chair lifts
Bed/chair frame assemblies
Disability aids
Wheelchair frames
Walking aids
Disabled access equipment