Choosing the right plastic manufacturer for your business can be a difficult decision to make. Furthermore, finding out that your plastics manufacturer isn't right for your business halfway through a project can be devastating.
We've put together some helpful questions we would expect new clients to ask before working with us. This helps us, the manufacturer and you, the customer to ensure you're completely happy with the service you will receive and that any specialist requirements you may have can be answered during the consultation stage.
Page Contents:
Do you specialise in any particular type of manufacturing processes?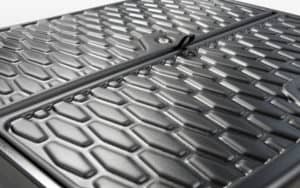 There are a variety of different plastic manufacturing processes including plastic vacuum forming or thermoplastic forming but it is important to ensure that your plastics manufacturing company uses a process that is right for you and your project.
Each process uses a variety of different equipment and techniques to create various plastic products so it is essential to conduct research into which type of process will be most suitable for your project and by asking your plastics manufacturer beforehand, this will allow you to ensure everything is suited to your requirements before the manufacturing process begins.
What type of lead times would we expect?
Before making the final decision about your plastic manufacturer, asking about the estimated lead times should be a priority, especially if your project has a strict deadline.
Furthermore, understanding the estimated lead times of your supplier allows you to better understand the timescale for when you can expect your products. This makes it easier for you and your manufacturer to manage your project and ensure the best results for both of you.
Do you provide services to specialist industries?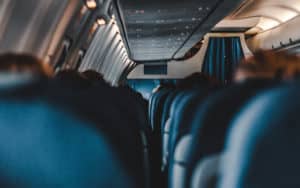 If possible, it is a good idea to pick a plastic manufacturer who has experience, or specialises in the industry you operate in as they will have a better understanding of the demands of your sector and the project you are undertaking.
Here at Ansini we specialise in a variety of sectors including aerospace, automotive, medical and agricultural. As we specialise in these particular industries we can help to combat any issues or queries you may be having during the development stage, especially if they require a bit of unique problem solving.
Is there anything you require from me?
This last question is particularly important and one that is easy for many customers to overlook as they often expect the manufacturer to handle the majority of the process.
If you can provide useful insights into the plastic parts you need or if you can provide ideas as to the type of material that you need or is best suited to your requirements, you are more likely to end up with manufactured parts you are happy with. The ability to provide your own detailed CAD drawings is also helpful to manufacturers.
Get in Touch
If you're starting your next project and would like to work with an external plastics manufacturer instead of completing the project in-house, please don't hesitate to contact our team or give us a call to discuss your specific requirements.