No matter what your material requirements, your market sector or the demands of the environment in transit or at point of purchase, Ansini can provide innovative solutions to your all consumer packaging needs through high quality vacuum formed plastic packaging.
As experienced plastic packaging manufacturers, customers can take advantage of our proven expertise in the design of bespoke packaging. Both options offer the opportunity for your business to become more competitive by removing excess costs from your current vacuum formed plastic packaging. Ansini customers can also benefit from low volume start-ups, low-cost tooling, high-volume production capability and low-cost manual assembly.
Whilst we predominately manufacture vacuum formed plastic packaging for the medical sector, we can also take our expertise and apply this to the beauty and cosmetics industry to create plastic box inserts for use in consumer packaging and giftware.
For more information about vacuum formed plastic packaging from experienced plastic packaging manufacturers, please contact Ansini today on 01623 812333 or email info@ansini.co.uk.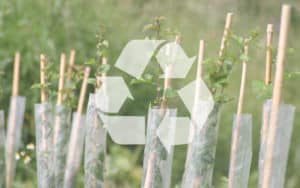 Minimising Waste Costs
100% of all waste plastic generated at Ansini is recycled. As we are plastic packaging manufacturers who are able to minimise material waste costs, we can offer you even more competitive rates – with no need to pay for anything that ends up in the recycling bin.
Reflecting our innovative approach to both lean manufacturing and environmental issues, a proportion of the waste plastic we produce is converted into Ansini Spiral Tree Guards, which protect vulnerable saplings from pests and systemic herbicides.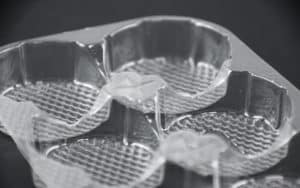 Vacuum formed plastic packaging options available include, but are certainly not limited to:       
Cold seal blister packaging
Clamshell packaging
Plastic transit trays
Plastic box inserts
Point of purchase trays
Shelf-ready packaging trays
Materials include PVC and HIPS
More information about consumer packaging at Ansini can be found at www.packaging-in-plastic.com